4
minute read
Our annual Lord Megachief of Gold award is the highest honour in cricket. The title is recognition of performance over the previous calendar year. Here are all the winners.
From a personal perspective, one of the great tragedies of modern Test cricket is that we don't draw the curtains, switch off our phone and scrutinise each and every delivery bowled by James Anderson. He has been so brilliant for so long that what he does has become no more remarkable to us than the fact that human life exists.
Even the most extraordinary things can eventually become wallpaper.
Rivals
You're probably thinking 'what about Steve Smith?' because it's all anyone's been banging on about for the last few weeks. Honestly, why don't you all just agree to live in a gargantuan harem and marry him?
Let's put Steve Smith in context.
With 1,305 Test runs at 76.76 and six hundreds, he'd probably make the podium. However, the batsmen named Lord Megachief of Gold typically do better than that.
Shivnarine Chanderpaul averaged over 100 in Tests in both 2007 and 2008; MS Dhoni averaged 92.25 in 2009, plus he kept wicket and won a billion one-day games; Ian Bell averaged 118.75 in 2011; Michael Clark averaged 106.33 in 2012; Brendon McCullum and Angelo Mathews averaged in the 70s in 2014, but did so in such freakish and contrasting ways that each had a unique case; and Kane Williamson averaged 90 in 2015.
Even this year, Virat Kohli's averaged 75.64 and he's done so scoring 50 per cent quicker than Smith.
Smith's is a lofty sustained brilliance defined by the fact that this year isn't even 'all that' by his unique standards.
Also, it's our website and we'll pick who we want.
There are perhaps two other bowlers who also warrant a quick mention. Kagiso Rabada took 57 Test wickets at 20.28, but we'd argue it's Nathan Lyon who'd push Smith down to the third step on the podium. 63 wickets at 23.55, largely playing against India or on flat pitches is a half decent effort by anyone's standards.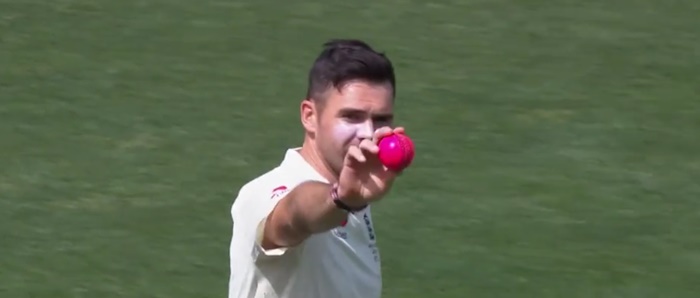 But enough about everyone else
Jimmy's taken 55 Test wickets at 17.58 – and this despite playing his winter matches in a team that's been getting royally battered.
There will again be the argument that many of these wickets were taken on green, seaming English pitches. Guess we'll have to counter this again.
Imagine a hypothetical scenario where a player won half the Tests he played for his team but contributed nothing in the other half. A player who single-handedly gave his team victories in 50 per cent of its matches would be a name for the ages.
But it's hardly like Anderson hasn't been contributing Down Under. He's basically been waging a one-man war. Well set batsmen annihilate bowling averages and the 16 wickets he's taken at 26.06 would surely have come cheaper had the strongest support not come from Craig Overton (six wickets at 37.66).

Even more context
Context, context, context, averages, averages, averages. We'll be through all this in a second, we promise. We just want to frame the 'English bowler takes wickets on green, seaming English pitches' argument a bit better.
These were the returns of England's other seamers in 2017:
Stuart Broad – 30 wickets at 36.06
Toby Roland-Jones – 14 wickets at 19.64
Ben Stokes – 16 wickets at 31.31
Chris Woakes – 12 wickets at 51.41
Those are his team-mates, bowling in the same matches. Anderson's basically been twice as effective as Stuart Broad, while Toby Roland-Jones might want to try and sustain that level of performance for more than four matches before getting too pleased with himself.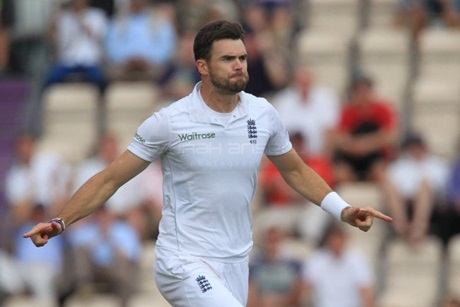 The best English bowler we've seen
At the age of 35, we consider James Anderson to be the benchmark for swing bowling in a very real sense. If he doesn't take wickets, we very rarely even consider the possibility that he could have bowled better. We tend to conclude that he achieved all that could be achieved by a swing bowler in those conditions and so instead look to his team-mates in our bid to pinpoint the team's shortcomings.
Like R Ashwin last year, Anderson's greatest achievement is in meeting and occasionally even exceeding expectations that are really quite unreasonable. There will be young England fans who have never really heard a commentator say about their team that it 'failed to make the most of good conditions for swing bowling'.
Plonk Anderson in a low-scoring game on a September pitch and he'll take 7-42. Gift him a once-in-a-lifetime chance to bowl with a new pink ball under lights in Australia and he'll actually make use of it.
The whippersnappers among you will have to trust us on this: failing to make the most of good conditions for swing bowling really is a thing. It will happen again – almost as soon as James Anderson retires.